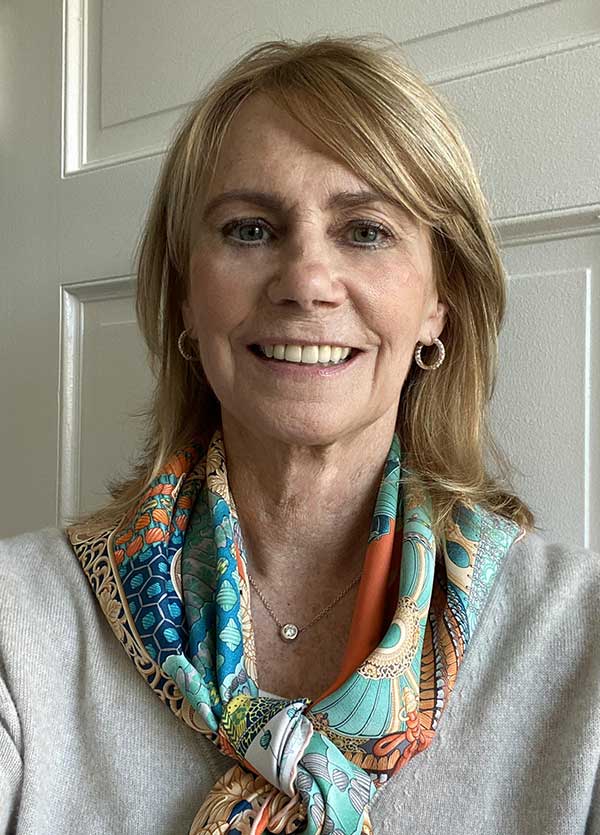 Milton, MA –After working for more than 30 years in senior housing, including Vi Senior Living in Maryland, Sherburne Commons in Nantucket and Village at Laurel Lake in western Massachusetts, Andrea Doherty thought she had seen it all.  From skilled nursing and memory care to assisted living and, most recently, independent living at Fuller Village in Milton, she brings a wealth of knowledge to her position as Marketing & Operations Director at Fuller Village where she has worked since 2016.
So when Fuller Village Executive Director Deborah Felton offered Andrea the opportunity to apply for The Leadership Academy (TLA), a 10-month intensive program conducted by LeadingAge, which culminates with a "graduation" at the Annual Convention, Andrea was excited about the opportunity if she was accepted.
After just a few weeks into the TLA program, Andrea realized that while, in fact, she did know much of what was being done in senior housing, the TLA provided a much broader exposure to the gaps in the field of aging services, combined with learning about reflective leadership practices to learn how to have the most impact as a leader on Fuller Village's management team.
When asked about the benefits of The Leadership Academy, Andrea said it was very impactful to be a member of the Academy during this unprecedented time of a pandemic. It provided a broad viewpoint of aging services as an industry across the country, not only for the clients we serve, but also all the front-line workers who serve our clients.   "It was a fabulous  opportunity and forum to be with other non-profit senior care providers throughout the United States to share ideas on how they approach serving seniors at all levels with the most advanced care and social programs during one of the most challenging times in recent history," Andrea remarked. "While it's important to be dancing on the dance floor, it's equally important to see the bigger picture from the balcony," she added. The Leadership Academy provided a forum for that "bigger picture."
Deborah Felton feels so strongly about the importance of the work LeadingAge does for the senior living and aging services industry that she had two other Fuller Village staff attend the Annual LeadingAge Conference in Atlanta this fall with Andrea.
"To remain a leader in this industry and to provide the most innovative thinking and social environment for our residents, it's important for members of our team to see and hear what other leaders in senior housing are doing around the country," Deborah said.  "LeadingAge provides that perspective and insight that can't be learned just by doing our jobs each day," she added.
Joey DiGiano, Operations and Executive Assistant and Daniel McGarr, Project Coordinator at Fuller Village, attended the four-day conference in Atlanta with Andrea.  For all three, it was an opportunity for them to learn and see what other senior providers and communities in the United States are doing to meet the needs of today's seniors and prepare them for future generations.   "There were discussions about the latest technology to assist seniors, the topic of ageism and its evolving role in society, and ways to attract and retain staff, so you took something away from every session," Joey said.
"As a leader in the senior housing industry, we need to be more proactive and not just reactive to the needs of today's seniors," Andrea remarked.  Fuller Village's involvement in LeadingAge, and our exposure to what other industry leaders are doing throughout the country by participating in The Leadership Academy, will help keep us in the forefront in the future," she concluded.